Monterey Symphony's Fabulous Season 72 – Program 3: Feb. 17-18th Concerts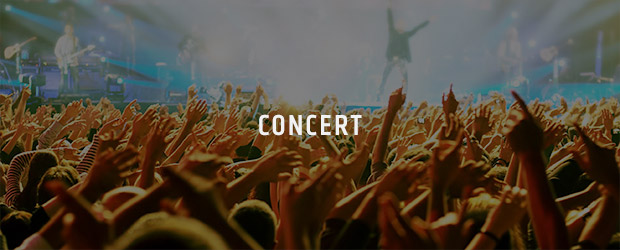 About Monterey Symphony's Fabulous Season 72 – Program 3: Feb. 17-18th Concerts
An exceptional lineup of celebrated pianists will perform iconic works by Tchaikovsky, Rubinstein, Prokofiev, Saint-Saens, Mozart, de Falla and Liszt during the Monterey Symphony's fabulous Season 72, a six-concert series that begins Oct. 14-15, and runs through May 19-20. Tickets go on sale August 15th.

The season, entitled "Concert Grand," is under the direction of Maestro Max Bragado-Darman, whose guest pianists will Orion Weiss, David Jae-Weon Huh, Josu de Solaun, Juan Perez Floristan, Phillipe Bianconi, and one more to be selected by guest conductor Conner Gray Covington, who will preside over the March 17-18 program.

The symphony also will be performing pieces by Dvorak, Beethoven, Schumann, Mozart, Mendelssohn, Prokofiev, de Falla and Tchaikovsky.

All programs will be performed at the Sunset Center (Ninth Avenue, between San Carlos and Mission streets) in Carmel at 8 p.m. on Saturdays and 3 p.m. on Sundays. Special youth concerts, also at the Sunset Center, have been scheduled Oct. 16, March 19 and April 23, with performances at 9:30 and 11 a.m. on each date.

The Monterey Symphony's chamber players will present a holiday concert at 7:30 p.m. on Dec. 7 at All Saints Church (Ninth Avenue, between San Carlos and Monte Verde streets in Carmel).

For ticket information, call 831-646-8511, visit the website at www.montereysymphony.org, or send an email to info@montereysymphony.org.

Program 3: Feb. 17-18
Josu de Solaun, first-prize winner at the 2014 Enescu Piano Competition, will join the Symphony to perform Camille Saint-Saens' Piano Concerto No. 5, Op. 103 in a concert that also will include Symphony renditions of Johannes Brahms' Academic Festival Overture, Op. 80, and Robert Schumann's Symphony No. 2, Op. 61.
de Solaun's teachers, mentors, and musical influences have Nina Svetlanova, Horacio Gutierrez, Ricardo Roca, Ana Guijarro, Maria Teresa Naranjo, Albert and Miyoko Lotto, Joaquin Achucarro, Matti Raekallio, Edna Golandsky, and Jerome Lowenthal.

Symphony audiences will remember de Solaun for his previous solo recital, featuring Mussogorky's Pictures at an Exhibition.

The mission of the Monterey Symphony is to engage, educate and excite our community through the performance and continual discovery of symphonic music.

The Monterey Symphony, under the artistic leadership of Music Director & Conductor Max Bragado-Darman, is the only fully professional, full-season orchestra serving the communities of the Monterey Bay, Salinas, Salinas Valley, Big Sur, and San Benito County. It provides double performances of a six-concert subscription series at Carmel's Sunset Theater, as well as youth education programs that include in-class visits and culminate in full-orchestra concerts for school children.

The Monterey Symphony is a nonprofit, public benefit corporation, supported in part through the fundraising efforts of the Friends of the Monterey Symphony, and through grants from The Arts Council of Monterey County, California Arts Council, The Berkshire Foundation, The Buffet Fund of the Community Foundation for Monterey County, The Community Foundation for Monterey County, Frisone Family Foundation, The Harden Foundation, The Todd Lueders Fund for the Arts of the Community Foundation for Monterey County, The Monterey County Weekly Community Fund of the Community Foundation for Monterey County, Music Performance Trust Fund, The David and Lucile Packard Foundation, The Pebble Beach Company Foundation, Samson Foundation, Warren and Katharine Schlinger Foundation, Alexander F. Victor Foundation, and many other generous foundations and individual donors.

For additional information, please call 831-646-8511 or visit our web site: www.montereysymphony.org.